21 May 2010
5 Comments
The WebMaster
Isn't this self explanatory? The web master is the main administrator of the site and oversees the daily operations.
skyhawk133
[Webmaster/Owner] - Chris Kenworthy
Chris currently lives in Albuquerque, NM with his Wife, Dog, and Chinchilla. He is the founder of Dream.In.Code, and owner of parent company MediaGroup1 LLC. With over 12 years of web development experience and a degree in web technology, Chris worked for several web development shops, and the Department of Defense becoming a full-time consultant. His hobbies are varied and change often, but he enjoys camping with family in and around New Mexico, and photographing air shows.
The Administrators
The green badge of Team members is earned by being extremely active in the community, helping on a daily basis, participating in community descisions and suggesting improvements. Team members are picked very carefuly by the Administrators and are super moderators. Our team members are usually our most helpful users. This badge is not given out often.
no2pencil
[Admin] - #2pencil
From the days of his 14.4 dialup modem to running his own business in Akron Ohio, he has explored many aspects of computing in both hardware & software.
macosxnerd101
[Admin] - Michael
Michael is a college student majoring in Mathematics and Economics. While Michael started tinkering with computers from a young age, he found his love of programming in high school after taking some IT classes. Michael loves all things Java, Data Structures, and Math related. He currently works as an undergraduate research assistant and undergraduate teaching assistant. Michael enjoys dabbling in various areas of graph theory, combinatorics, and algebra. In his free time, Michael can be found geeking, sleeping, eating, or cooking.
modi123_1
[Admin]

- modi123_1
modi123_1 has been a ardent supporter of the site and tireless promoter of contests, challenges, and positive programming experiences that all nudge folks into a more open focus on creating and building.
The Moderators
The blue Moderator badge is given to very active members who have contributed to the community, shown a desire to help, fully understand the rules and personality of the site, and are willing to dedicate several hours a day to helping and moderating the forum they're in charge of.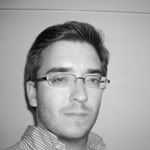 KYA
[Moderator] - Knowles Atchison, Jr.
Currently a software engineer for a large consulting firm, Knowles loves all things computer-y. While mainly versed in C/C++ and Java, he relishes experimenting with and learning new techniques and languages. In his spare time he enjoys playing trumpet and guitar, working out, video games, and math. Check him out at his blog
Stuck in an InfiniteLoop
or on Twitter:
@_KYA
JackOfAllTrades
[Moderator] - JackOfAllTrades
All code and no play makes Jack a cranky boy. Jack has been fiddling with computers since his Commodore 64 -- and before that his friend's TRS-80. Then that cheap little education-discount Amiga 500, followed by the Gateway 2000 486DX25, all the while just using his computers for gaming and running a multi-node BBS (under DesqVIEW, baby!). Despite showing an aptitude for programming as early as 1984, he labored away obliviously at school and in the health care industry until a downsizing -- coupled with limited career options without a nursing degree -- led him to jump into the field of software development. He rarely looks back from his old hotel high up in the mountains...unless he hears those creepy twins creeping up on him. Redrum...
Curtis Rutland
[Moderator] - Curtis Rutland
Curtis is a full time .NET programmer working for a major US Credit union. He's works mostly with C#, and has worked with ASP, ASP.NET, ASP.NET MVC (2, 3, and 4), Silverlight, WPF, WCF, Windows Services, and Windows Forms. Also, some database stuff, but he doesn't feel that's worth going into. He's also not clever enough to give a witty bio.
BenignDesign
[Moderator] - BenignDesign
B9 is a 30-something betrothed mom of two. She is college educated, gainfully employed and leans ever so slightly toward the eye-twitching psychotic end of the feminist spectrum. She works full-time as a web developer and is often found bragging about her amazing benefits package and insane amounts of paid time off. She is rumored to be sort of proficient in HTML, CSS, PHP, MySQL, Javascript, Flash, ActionScript and COBOL. In her free time, she enjoys singing, playing piano, rhythm-less dancing, mocking her children, board games, swimming and Christmas. Her dislikes include shopping, nail polish, brassieres, feet, washing dishes, and websites that make noise.
Atli
[Moderator] - Atli
Atli is a mostly self-taught web developer, specializing in PHP and MySQL based development, with some .NET on the side. School never interested him enough to stay for long. Having spent many years as a freelancer, he's now a full-time consultant for a London based company, dealing with software for the travel industry. In his spare time he likes to observe the people around him, trying to discern any sort of logical pattern to their behaviour. No luck so far. Computers make far more sense.
GunnerInc
[Moderator] - GunnerInc
coming soon...
BetaWar
[Moderator] - BetaWar
coming soon...
xclite
[Moderator] - xclite
xclite is a software engineer working at [well_known_web_company] writing backend services that do things. He works in software because he's really not that good at anything else, and has been underperforming just enough to not get fired since graduated with a degree in Computer Science. The language-list changes periodically, but it's a safe bet that I'm writing things in Java, Clojure, or Ruby/Python, with the occasional dip into things like Forth, Erlang, OCaml, and Javascript. He also spends more time than is healthy in the lounge, and has likely suffered (further) brain damage as a result.
5 Comments On This Entry
Trackbacks for this entry [ Trackback URL ]
S
M
T
W
T
F
S
1
2
3
4
5
6
7
8
9
10
11
12
13
14
15
16
17
18
19
20
21
22
23
24
25
26
27
28
29
30
0 user(s) viewing
0 Guests
0 member(s)
0 anonymous member(s)