Hi, guys I am trying to make my 2d texture to go at my 3D model points slowly,but I have some problems with that: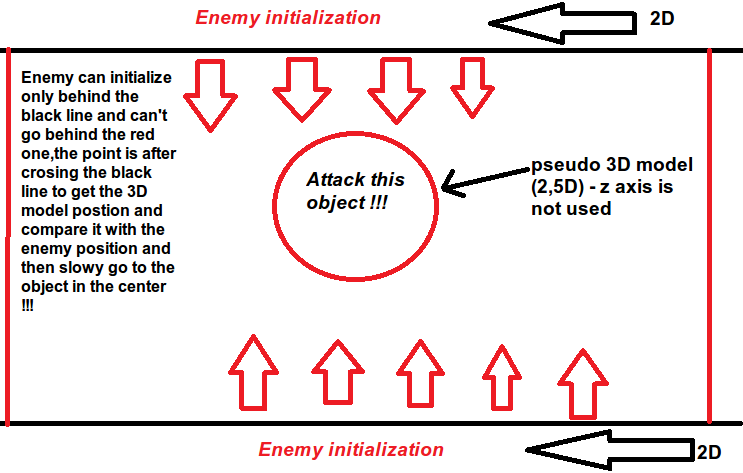 1.My first question is how to make the enemy initialize randomly only behind the black line ?
2.How to get pseudo 3D model coordinates ?
3.After I have the model coordinates how to move my 2d texture slowly to the model ?