In this tutorial I will show you how to save your PSD Document as a PDF Presentation.
First Open your Image.
Go to File->Open
Then go to File->Automate->PDF Presentation
In the PDF Presentation Dialog select the Add Open Files CheckBox. Remove any unnecessary files.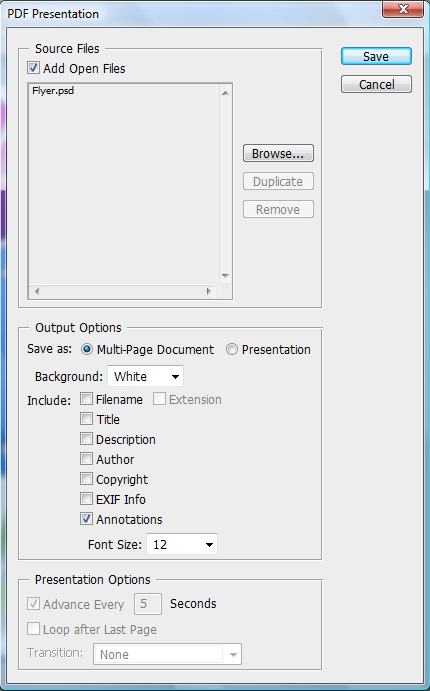 Another Dialog will appear, Click OK to accept the default settings.
Go to where you saved your PDF, Right Click->Open
That will Open your PDF Presentation. Once you opened it you will see that it is your Photoshop Image just saved as a PDF File.
Finished!