18 January 2011
4 Comments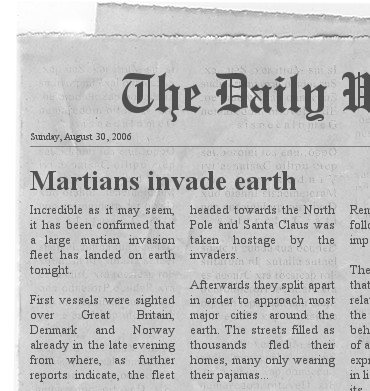 Today we are glad to announce that you are now able to submit and read news and article links related to various technologies covered by Dream.In.Code forums. There is a lot of content out there that is worth sharing and we wanted to make it easier for Dream.In.Code users to stay in touch with their favorite frameworks, SDKs and programming languages.
Now if you stumble across an article online, and you think that people around here would like reading it, head to one of our news sections and post. You can post links as well as a short quote from the article, if that's what you want. We do not require a discussion to be linked to it, therefore if you have nothing to say that is related to the actual announcement/article, just leave it with a link. Make sure, however, that the title explicitly states what the thread is about.
The full list of current forums is shown below. If you have large amounts of news and links to articles in a section we did not cover, please PM
skyhawk133
,
Core
or
no2pencil
and we'll see what we can do about the new category.
NOTE:
You can drag the bookmarklet link to your browser's favorites bar. Next time when you have an article to share, make a selection to quote and click on the bookmarklet - the fields for a new thread will be automatically populated before you post.
News categories:
4 Comments On This Entry
Trackbacks for this entry [ Trackback URL ]
Tracked on Jan 27 2011 07:32 AM
1 user(s) viewing
1 Guests
0 member(s)
0 anonymous member(s)