05 April 2015
1 Comments
I know what you're thinking: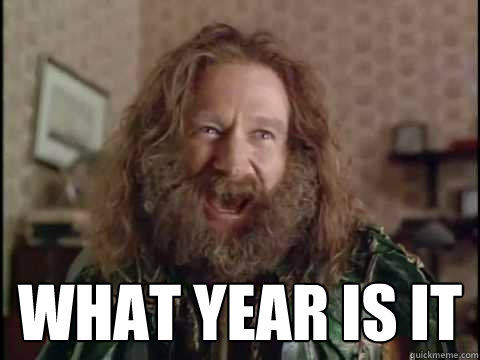 But hear me out. I always ran multiple tabs, multiple window setup and it worked. But last week, I had a coworker show me this "program" he used to recreate part of our product's GUI. Basically a shell script that sets up
tmux
, splits up the window, and runs a variety of scripts in each. It was glorious. I spent all Friday creating my own and extended it accept some parameters and bam, amazingly useful tool! Especially in instances where forwarding the X server back is unwieldy.
If you haven't given tmux a go and you're not solidly in the "need a real GUI" camp, try it right now!
------
Mapping the crtl key from C-b to C-a is what really made it for me. My simple .tmux.conf:
# remap prefix to Control + a
set -g prefix C-a
unbind C-b
bind C-a send-prefix

# force a reload of the config file
unbind r
bind r source-file ~/.tmux.conf

#add mouse support
set -g mode-mouse on
set -g mouse-resize-pane on
set -g mouse-select-pane on
set -g mouse-select-window on

#which one has focus?
set-option -g pane-active-border-fg green


1 Comments On This Entry
S
M
T
W
T
F
S
1
2
3
4
5
6
7
8
9
10
11
12
13
14
15
16
17
18
19
20
21
22
23
24
25
26
27
28
29
30
31
0 user(s) viewing
0 Guests
0 member(s)
0 anonymous member(s)