21 August 2010
3 Comments
Today I really feel like sharing with you all one of my favorite android apps so here it goes...
I know that there a lot of people out there looking for a good app for sharing their files between them and their pc and between them and their friends on other mobile devices. Well the best app for sharing files in my opinion is SendSpace. It's free and you can share any file with anyone in the world. You also dont need to sign up for an account to use SendSpace like you do with those other apps!
Features:
* File uploading from sd card.
* Capture Video and upload.
* Capture Image and upload.
* Multi-File Zip and upload
* Downloading and uploading in the background with notifications in the notification bar.
* Files can be shared by Email, SendSpace mail, and SMS.
For more info check out here:
http://www.sendspace...ad_android.html
Store QR Code: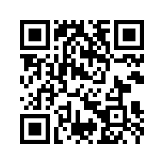 3 Comments On This Entry
1 user(s) viewing
1 Guests
0 member(s)
0 anonymous member(s)


Android
Android related stuff!