17 December 2011
2 Comments
Or, how I love to not reinvent the wheel!
I was browsing
this thread
over in the Java forum and I wrote a quick diddy that has a square ping pong back and forth between two "walls", nothing fancy, but illustrates a concept we as programmers should take to heart:
do not reinvent the wheel
.
Sure, I could have written my own function to determine if two rectangles had intersection within the next "cycle", OR I could use java.awt.Rectangle's intersects() function. But...do I really need a homebrew solution for my rectangle? The answer is a resounding no, even if I was to make the movement more complex (angles, rather then straight horizontal motion), I still could utilize
(or leverage if you're into buzzwords)
the power of the standard Java library to meet my needs.
Here's a picture!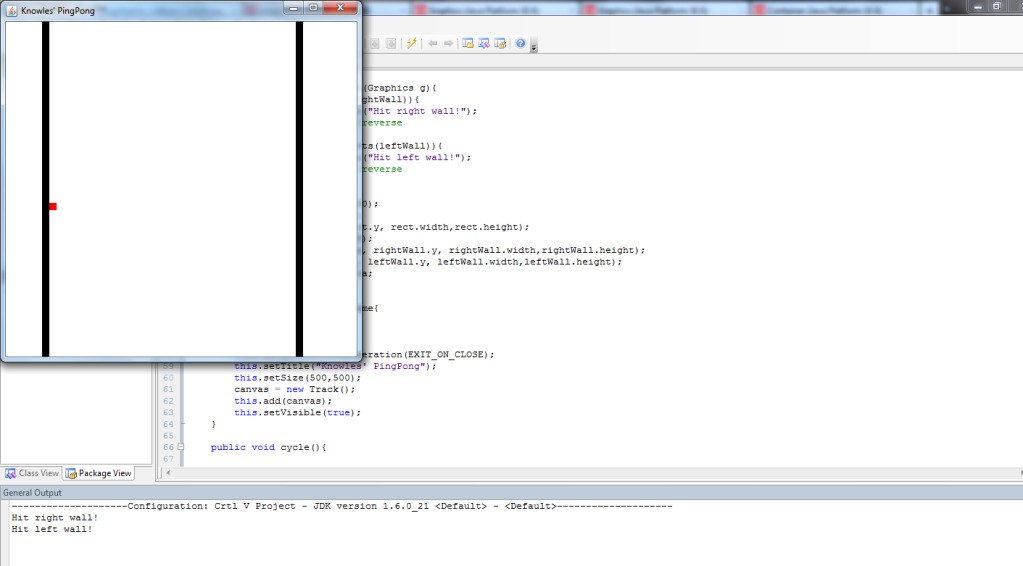 How awesome are pictures?
Source code can be
found here
.
2 Comments On This Entry
3 user(s) viewing
3 Guests
0 member(s)
0 anonymous member(s)