Hey everyone! I decided to bust out the new topic on collectables because I just ordered the rest of my Halo 3 series 4 Equipment Edition figures.
So what do you collect, figures, rocks, records, fungus, people, cars???? Please be specific and dwell on your favorites and why they are your favorites!!!
Ok I mainly collect action figures, I do not open them although I do put them on display. My collection consists of Spawn, WoW,DC,Marvel, and recently a huge addition of Halo figures. I also have a few posters that are collectables, one from the 1973 horror film Vampire circus, A hand painted Deftones poster form 2003 tour, and a badass Halo 3 poster autographed by developers,deigners,programmers,etc..
My favorite is probably the Pink Hyabusa Halo 3 figure, because It has not been released yet and will only be sold in San Diego at Comic Con July 23–26 by a company named D&R Lineups. I was only able to get this because of a SWEET hook up a Bungie in Washington.
Here is a link to see the Halo poster!
http://twitpic.com/77qxb
Sorry the pic is so big it was the only good one I had, I know it will piss some of you off so you don't have to remind me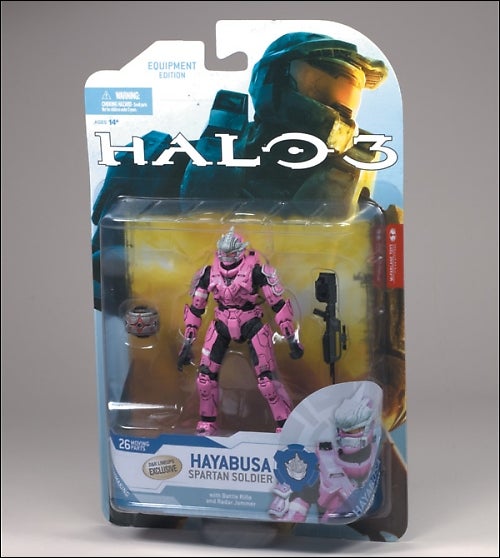 I can't wait to see some of your collectables and read about them!!