I am here to pose you a challenge. I was tasked with depicting what my software development lecturer said they couldn't imagine. I have drawn it and believe it works effectvely as a way to describe this certain 'object'.
Giving you just the image (which was completely of my own method and division without any books or internet access, although it does strongly resemble a probability tree) can anybody discover two different aspects of it:
1) What is it representing -- an array Array(0,1,1)
2) How it does it
The 'object' (hereafter referred to as 'x') is part of programming and can be used from text based programming to full 3d and OS programming, and in fact it's one of the most useful storage mediums we have. That is the hint and this is the image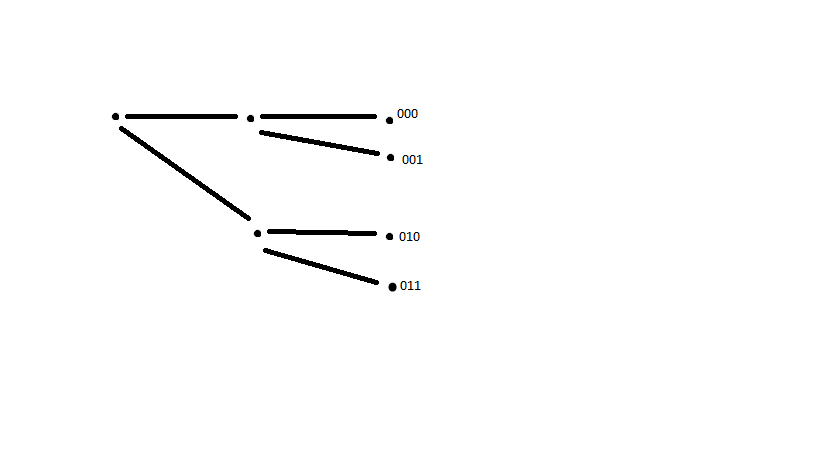 .
You may discuss with others and post answers to only one of the two aspects or both. Any questions post them below.
Just remember this is just for fun! The answer may prove trivial but the fun is in finding out. good luck
This post has been edited by jhouns: 22 December 2009 - 12:49 PM