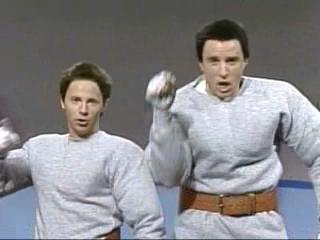 so i know that it's a bit of a stereotype that as computer nerds we are all anti-social and more comfortable in front of our computers than with people and eat like shit and are a doughy group of people. there's nothing i can do about the first couple things, but we can work on the last two together! now with an extra motivator in public shame and embarrassment!
i know marko is big on eating right and exercising regularly, including bike rides, topher rides his bike and goes diving, kya runs in the mornings, tyler is doing triathalons because white people do those kinds of things. i myself try to make it to the gym regularly and had a weekly pick-up basketball game for a while (before we got kicked out, but that's a different story)
i used to use a site called dailyburn, and with my new ipod i have installed their app and have recently got back into using it.
here, if you want to join in, is the group URL so we can all compete and compare and keep honest with each other
http://dailyburn.com...611-dreamincode
this thread is for any sort of fitness topic or healthy eating discussions you guys want to have, and of course, for gloating.
i personally find healthy eating to be the hardest part. i gave up soda a little over 3 weeks ago, mostly because i wanted to stop injecting myself with so much sugar and high fructose corn syrup. it's been fucking MURDER.
what do you guys do? what are you planning to do?
This post has been edited by supersloth: 05 October 2010 - 06:10 AM