I'm trying to record the audio coming out of my speakers with no results. After much Googling I decided to see if any Audacity junkies could assist me in my quest for recording glory.
I'm on Windows 7 with Audacity 1.2.6.
I enabled "Stereo Mix" in Control Panel > Sound > Recording, and connected an auxiliary cable from my PC's mic jack to the line in (green to blue). When I go to Edit > Preferences > Audio I/O > Recording > Device in Audacity, that drop-down box is completely empty. I tried to take a screenshot but the box closed when I went to open the capture software, so this was the best I could do: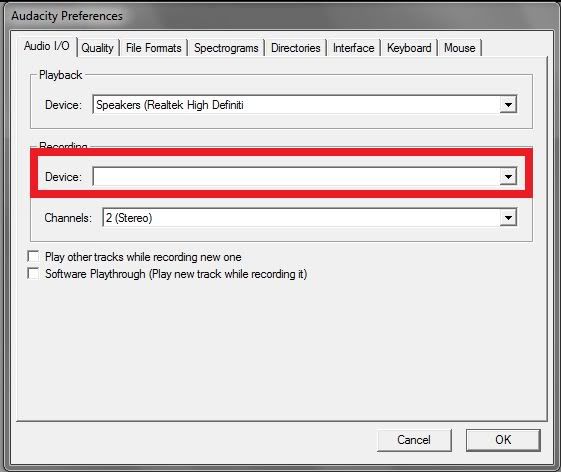 Any help? It works when I plug my guitar in.