Welcome.
In this tutorial you will learn how easy it is to add a reflection beneath your drawing/text. I will be using the latest version of Gimp(2.8) for this tutorial.
To begin, let's make a new file. When creating it, open advanced options and make the background transparent.
From there, go ahead and select your text tool. Let's create some text and we'll use the word: "Reflection"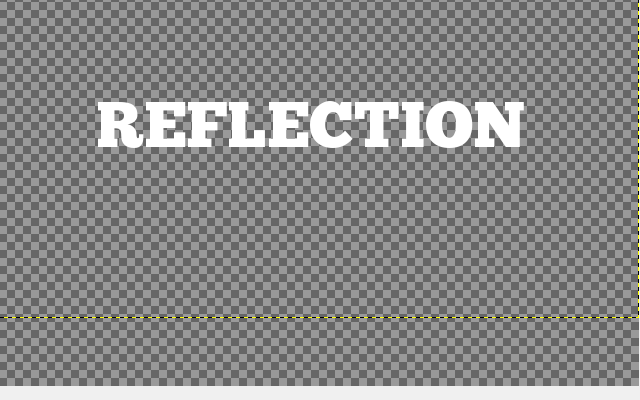 Now we need to do two things:
1. In your layers panel, right click on your text-layer and click merge down.
2. In your layers panel, right click on your layer and select duplicate layer.
(Make sure to merge first and then duplicate!)
Make sure you have the copy layer selected and then right click in the image area, then go to layer > transform > flip vertically(click this)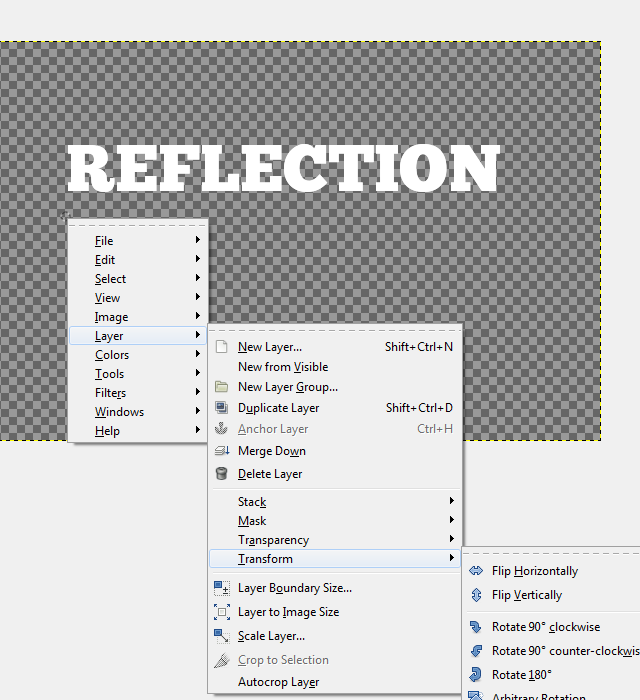 Line up the vertically flipped text right below the normal text as seen in the picture below(use the move tool).
Now on our copied layer, the one that is flipped upside down, right click it and go to layer > mask > add layer mask and select black(full transparency).
You can no longer see the layer. Here is where the reflection part happens! Select your gradient tool and in the tool options below select your gradient type and make it foreground to transparency.
Make sure your foreground color is WHITE! From there, go back over to your image. Click and hold the mouse somewhere in the middle of the image and then drag down holding the control key. Drag down over top of where the invisible layer is and release the click. You will now notice that there is a reflection effect! You may have to play around with this final step to get the desired results you want.
Here is the final result:
And here is an example using this technique with a background color and applying some effects such as a gaussian blur: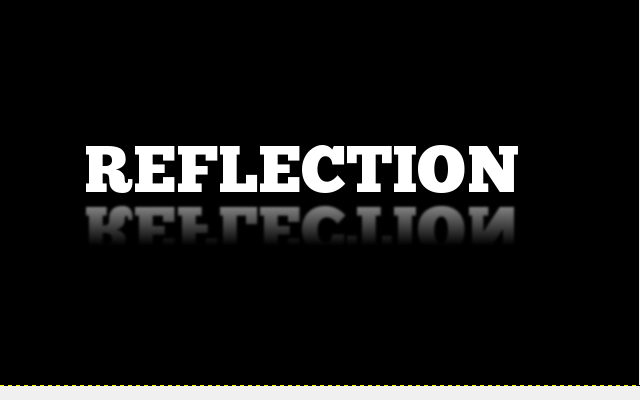 This technique will work on any image not just text. Feel free to play around with different filters! I find adding a blur is a nice touch.