modi123_1, on 11 October 2013 - 12:51 PM, said:
.. yes there was a Matrix 2 and 3. I thoroughly enjoyed them.
Obligatory xkcd: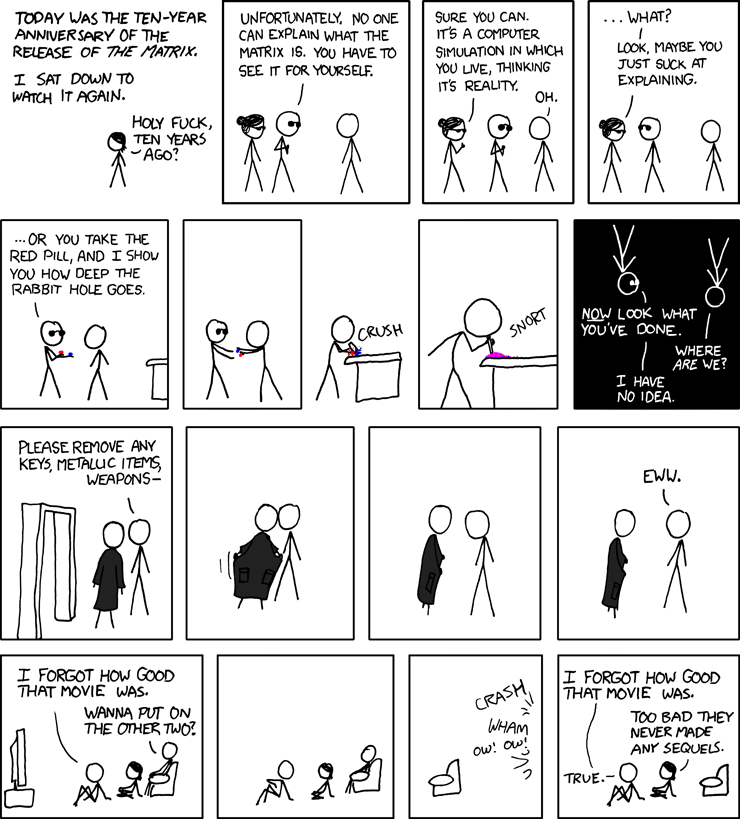 Also, you already had The Net. I checked for that one.
I hesitate to mention, but there's a whole lot of anime that would fit the bill, of course.
I'll admit, I'm not really following the criteria here. So, I'll add:
Total Recall ( brain hacks )
Freejack ( same. Also, the novella it's based on, Immortality, inc, is excellent. )