So some new "dating site" called Sway spammed a bunch of people off of -- apparently -- LinkedIn and Github email harvesting (if not more). The email had this: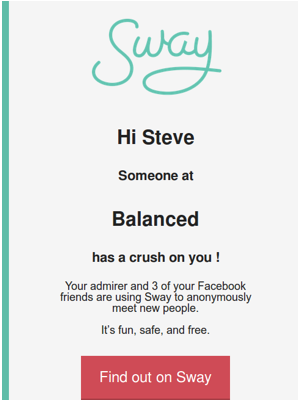 If you clicked on the link, you got this(or some variation thereof):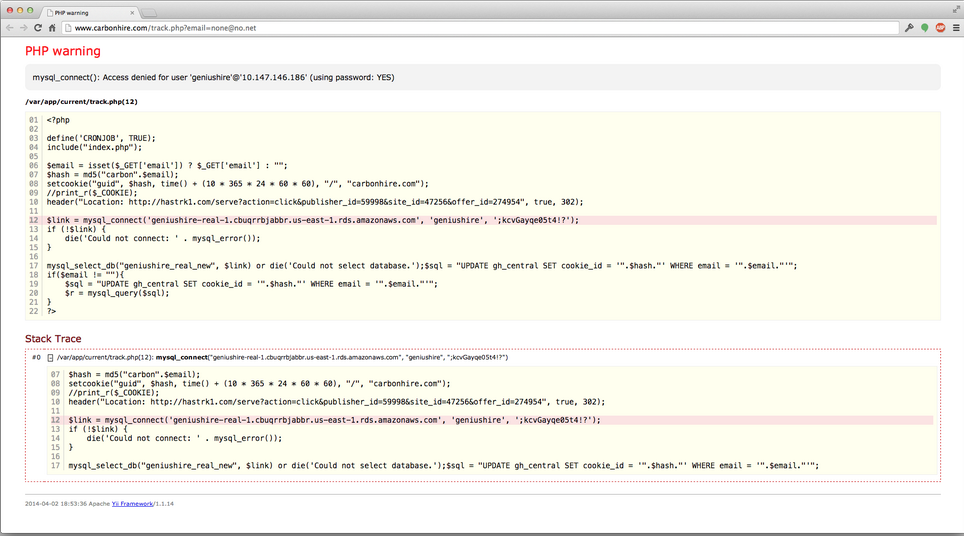 The second screenshot comes from an intermediary tracker which is some Carnegie Mellon students' startup:
http://www.facebook.com/geniushire.
These people have apparently received money from Amazon,
as well as some VC
.
I'm guessing this "dating app" is nothing more than a means to harvest useful email addresses for their startup.
So much fail on so many levels.