Here is my first tutorial.
There are a few known ways on how to make flaming text, but this is the way that I have found looks more realistic.
First, start a new document. Make the background black, and may as well set the forground to white. Find the font that you would like to use, and type out the words and place them where you want them on the page. The thicker the font, usually the easier it is to achieve the effect we are going for.
It should look like this :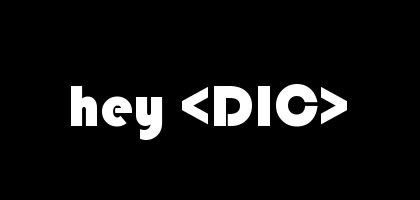 Merge the text layer with the background layer. Grab your smudge tool, and start smudging around the edges of the text. It is easier for me to zoom in when doing this part, but I suppose this is personal preference. Try to smudge some grey into the white part; this will achieve a more realistic look later on.
Right now your image should look something like this:
Now comes the fun part. You might want to make the smudger a little bit smaller. Grab a little bit of artistic-ness, and get to work. Smudge the top of the letters and pull up. Making better flames comes with practice. When you are done it should look like this :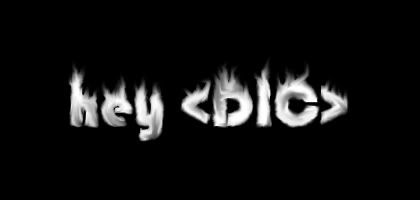 Now all you have to do is adjust the Layer Colors. Go to Layer > Colors > Color Balance. It is fun to just mess around with these and make the flames any color you want, but for realism purposes, I will show you the "Correct settings".
Shadows:
Red= 100
Green= 30
Blue= -30
Midtones:
Same as above.
Highlights;
Red= 100
Green= 0
Blue= -100
Here is the final out come:
Of course I am sure some of you could make way better ones, but now you know how!
Thanks.