Introduction to Testing Methodologies by NeoTifa
~~~~~~~~~~~~Index~~~~~~~~~~~~
Part 1.) Introduction: what and why
Part 2.) Black and White
Part 3.) Edge Cases
Part 4.) Technologies
~~~~~~~~~~~~Part 1~~~~~~~~~~~
Part 1.) Introduction
Testing: the most loved and hated process in the software development lifecycle. Tis a cruel mistress that will make you feel insignificant, yet is a necessary evil. As a tester, I enjoy finding defects and showing them to the developers to watch them squirm (only slightly joking).
Now, all kidding aside, testing should be included in your timeline, estimates, coding method, etc. at all times. Ever hear of the term "test driven development", or TDD? This is what most all enterprises are moving towards, because testing is THAT important. Testing comes at almost all cycles of the SDL and performed by many people. The aim is, of course, to break it and fix it before the customer does. After all, customers are who ultimately pays your paycheck and if they can't use your software, then they're not going to throw anymore money at you or your company. Kinda hard to pop bottles and make it rain during a drought.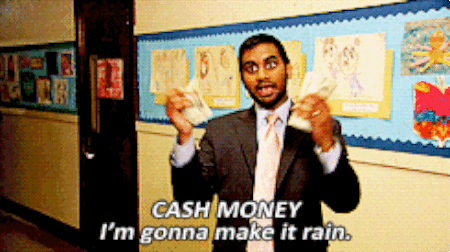 ***Please, for the automation testers sake, put id's in your HTML tags. Thanks!***
~~~~~~~~~~~~Part 2~~~~~~~~~~~
Part 2.) Black and White
There are several types of testing, done at several times of the SDL.
Unit:
The most basic. When you do TDD, you start with unit tests. You create these tests before you even start coding (in theory). These unit tests should contain the bare basic funtionality, edge cases, acceptance criteria, and whatever metrics your company follows. This is performed by the developer. It is the FIRST LINE of defense against defects. Done on your local environment.
Integegration (IT)
: IT testing occurs when you integrate your unit-tested code to a development environment with everybody else on your line's code. This testing is done by a team of tester generally. It ensures your code gels well with others'. Sometimes automated.
System (ST)
: ST testing integrates the dev code into a test environment that contains the other lines' code. This ensures that your line's code plays nice with all the other people's code. Done by testing team on line. Sometimes automated.
Regression
: This is your most tedious testing. It's done every release and includes test for old code as well as some new code. Usually during a requirements review/3 amigos the testers or business will point out regression scenarios. It usually includes the most basic functionality for your software, end-to-end, happy path, with maybe a few non-happy paths that are otherwise super important. These are usually automated but there are some that just can't be done feasibly. Usually business and leads/keys will identify these scenarios to be done manually. This is usually in the same test environment but can be run in other environments also.
Smoke
: Smoke testing is usually a quick and dirty regression to test to make sure that some code moves or endpoint changes went in okay. Done in any environment by anyone.
Performance/Load (PT)
: PT testing is where you check load times of pages for acceptance, put a huge load on the system, etc. to make sure that it doesn't crash the servers or break the software. This is usually done by a specialized PT team, but the testers might have also automated it. This is done in a PT environment that is the closest env to production that you can get (unless you have a UAT env).
User Acceptance (UAT)
: UAT testing is generally done by the business team. Done in a UAT or PT environment. This most emulates the customer.
Production (PROD)
: PROD testing is generally done on release nights, and often requires extra special care as this could destroy customer data (as opposed to test data) or cause other customer impacts. Testers do this, but developers check the logs, so it's a dual effort.
I know it looks like a lot to keep in mind, but the testers are generally in charge of them. However, as a developer, it's important to keep these things in mind.
Now, for the titular content: blackbox vs whitebox testing. This is sometimes referred to blackhat vs whitehat, but boxes are more popular than hats. Anywho, blackbox testing is done without the internal workings in mind. The tester doesn't need to know how you implemented the code, just what should happen when they perform whatever function. Whitebox, on the other hand, is where you DO know the internal workings. Since you wrote the code, it's only natural that you as a developer do the whitebox testing, which tests more specific functionality that only a dev should know.
Unit: Whitebox
IT: Combination whitebox and blackbox
ST: Blackbox
Regression: Blackbox
Smoke: Can be a combination. If you, say, updated a specific database, you would generally only test those systems that use said database.
PT: Blackbox
UAT: Blackbox
PROD: Mostly blackbox, but since devs need to check logs and some specific things, there's a slight touch of whitebox thrown in.
In today's tech-involved world, things are moving more towards automation vs. manual testing, so testers are basically intro level developers to begin with, and depending on the company, they might even have a specialized dev team specifically for automated testing (like me). This can blur the lines between black and white box testing at times because they understand how software generally works.
~~~~~~~~~~~~Part 3~~~~~~~~~~~
Part 3.) Edge Cases
The point of testing (other than regression) is to test the boundaries of the software's functionality and to make sure you can try to break it as many ways as possible. Never underestimate the power of a user, they WILL find the most asinine ways to break your software, so you need to try and find those ways and fix them before the customer does. A common interview question would be something along the lines of "write some test cases for this scenario:...". For a quick sample, we can say a method takes an integer input from 1-100 and doubles it. Some test inputs you can do are:
1, 100, 50, 0, 101, INT_MAX, INT_MIN, 3.14, "hello, world!", Color.RED, etc.
One would expect something like 3.14 to fail since it's not an int, but your method functionality could surprise you. It might cut off the double part and only take the 3. Or it could fail. You don't know for sure, but you can bet a customer is gonna try it. Same with "hello, world!". It's not an int, but its hash value or location value is. But, you say, it's greater than 100, so it should fail anways! Yes, it should, but it should be a "softfall" failure vs a "hardfall" failure (software completely crashing). Handling these types of imputs are important. As for Color.RED, it could be an Enum value, which could be between 1 and 100. ¯\_(ツ)_/¯
~~~~~~~~~~~~Part 4~~~~~~~~~~~
Part 4.) Technologies
Testing is so important that there are like a billion jillion trillion diffent technologies for it, so here are a few:
Bug/Defect Tracking (
link
):
HP ALM/QC
IBM Ration ClearQuest
Bugzilla
Jira
Automation (
link
):
Selenium (Java)
Watir (Ruby's version of selenium)
Cucumber/Gherkin
QTP/HPE
These are only a few of the tools. I provided some links and listed a few, but hopefully that'll get you started.
Hope you've learned something. Happy testing!