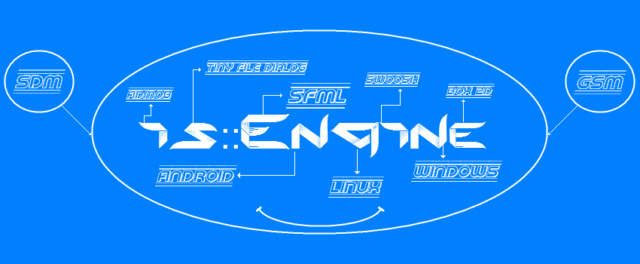 Hello everyone,
I present to you
is::Engine
a
2D C++
game engine (open source) created with
SFML
library that allow you to easily develop your games on
Android
and
PC (Windows, Linux)
. Here are some features :


Swoosh library

Language Manager (English and French by default)

Box 2D library

Game Scene

Config System

Game Save System

RPG-style dialog box

Virtual Game Pad for Android

Keyboard manager

Admob

Tiny File Dialogs

And many other featuresÖ

It already integrates everything you need (GUI, Example, ...) to create a game.
It is also accompanied by a very detailed
user guide
that allows you to use it to create your game.
The engine comes with the IDE that corresponds to the target platform (Note that you have the choice to use your own IDE).
Game Engine Link (Github)
Here is a screenshot of the engine demo on Android :
Your feedback will be welcome