I'm making a browser game and the map is currently being saved in a db and shown as a table. How do maps such as the map off Travian work? I know the village overview and village center are image maps but how is the main map dynamic?
If you've never played it, here's a picture of the map I'm talking about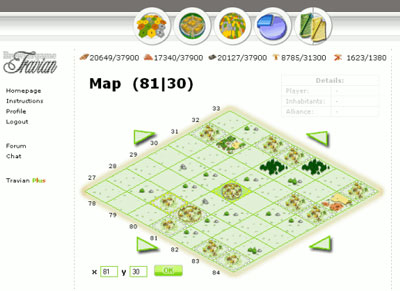 If you click on the arrows it will go toward that direction, the entire map is laid out like a graph...
All the source code I have right now is pretty much irrelevant to the question, I just want to see what's the best way to make my map.
If you have any other ideas those are great too!
This post has been edited by brandon99337: 10 December 2008 - 09:41 PM